Since its beginnings in 1954, Tesco has earned the reputation associated with quality. They provide the highest quality products available at the lowest manufacturing cost possible. Tesco's reputation for quality is unmatched in the business.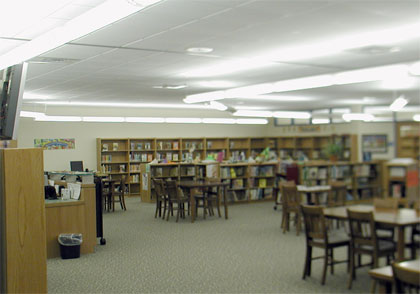 St. John's School in Frederick

Tesco is committed to making sure each product is built with specifications that will ensure your products have a useful and beautiful life that will far exceed the building space they will be located in. Custom work is available in many styles, heights and finishes. In addition to the broad array of products suited specifically for modern media centers, Tesco has a service team available to assist their dealers, like Steel Products, Inc. and customers with design and layout assistance.

Contact Ed Joholske at 301-340-0770 ext.103 or email ejoholske@steelproductsinc.com for more information.